Le nouvel album de Mavis Staples en mai
Capturé aux studios Levon Helm de Woodstock durant l'été 2011, Carry Me Home réunit Mavis Staples et Levon Helm, le légendaire batteur de The Band disparu en 2012.
« Il ne m'est jamais venu à l'esprit que ce serait la dernière fois que nous nous reverrions », explique Mavis Staples. « Il était si plein de vie et si heureux cette semaine-là. Il était le même vieux Levon que j'avais toujours connu, juste un bel esprit à l'intérieur et à l'extérieur. » Les 12 titres de Carry Me Home réunissent des chansons associées à la chanteuse des Staples Singers et au batteur de The Band, parmi lesquels des classiques de Nina Simone, The Impressions, Bob Dylan et les Rolling Stones (tracklisting ci-dessous).
Carry Me Home de Mavis Staples et Levon Helm sera disponible le 20 mai (distribution : Anti-Records). Mavis Staples se produira à Paris (La Cigale) le 8 juin prochain pour son unique date française, avec en première partie Amy Helm, la fille de Levon Helm.
Tracklisting :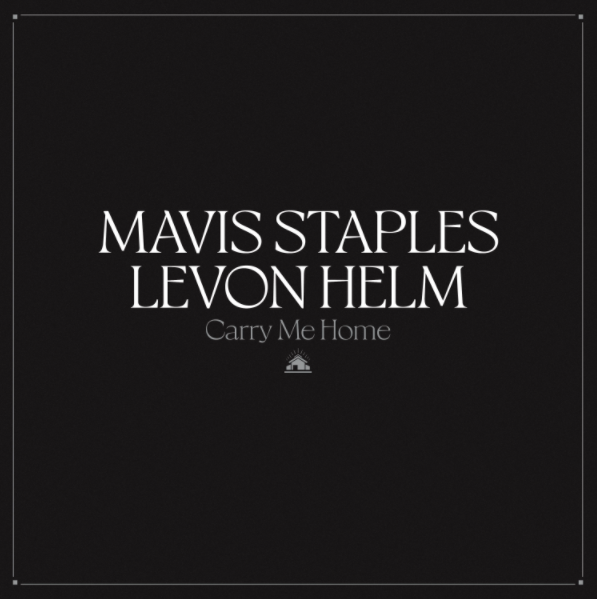 1. This Is My Country
2. Trouble In My Mind
3. Farther Along
4. Hand Writing On The Wall
5. I Wish I Knew How It Would Feel To Be Free
6. Move Along Train
7. This May Be The Last Time
8. When I Go Away
9. Wide River To Cross
10. You Got To Move
11. You Got To Serve Somebody
12. The Weight